Lurking in the waters of La Jolla Cove Ecological Reserve is the Cabezon, also known as a scorpion fish or sculpin. Cabezon is a Spanish word that translates to "large head," which is fitting for this gnarly creature. In addition to its large head, a Cabezon is known for its poisonous spines and smooth skin free from scales. They have large mouths and tiny little teeth. An interesting fact about the Cabezon would have to be their constant croaking. These loudmouths have awarded them the title "mother-in-law fish." Cabezons come in an array of colors, from brown to green to red. Males tend to lean toward the red side of the color spectrum, and females toward the green.
Cabezons can be found all along the western coast of the United States, from Alaska to Southern California and all the way to central Baja California, Mexico. And in all of that, Cabezons can be found in abundance in La Jolla Cove. Cabezons find refuge in rocky and sandy bottoms and on kelp beds. They can be located near the shores and in deeper waters up to 650 ft below.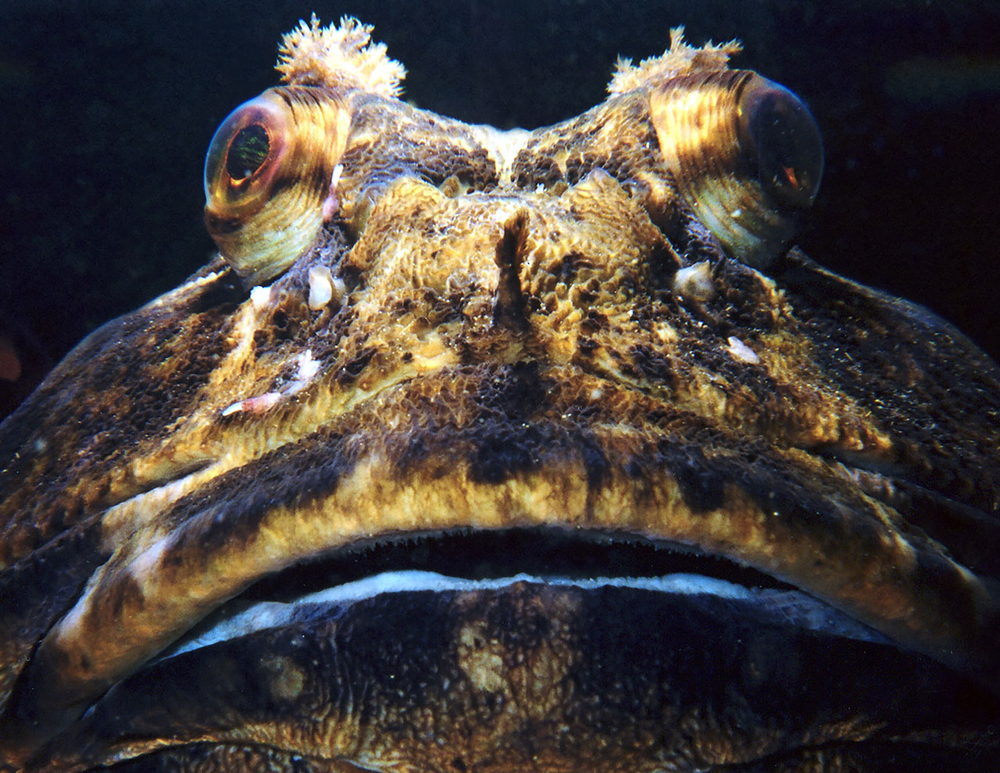 Cabezons are ambush predators. Ambush predators use stealthy tactics to capture their prey. Cabezons stay put, waiting nearly motionless to catch their prey effectively. Once their target is positioned perfectly, they will lunge at them and engulf them with their mouths. They consume fish, fish eggs, crustaceans, and mollusks. Thanks to an abundance of all their favorite meals in La Jolla Cove, they are thriving. Cabezons can grow up to 3 ft in length and up to 24 lbs. Female Cabezons typically grow larger than their male partners.
The average lifespan of a Cabazon is 17 years. They spawn between October and March and peak in January. Cabezons spawn in rocky swallow areas where the males guard them until they hatch. After the larvae are hatched, they drift out and eventually settle into reefs or kelp forests.
Book a tour to see these creatures in action as they begin their spawning season today! Call (858) 397-8213 to reserve or book online. We'd love to have you and show you all the other amazing aquatic wildlife in La Jolla Cove.