2021 has come to an end, and it's the start of a fresh, new year! This is the time of year people come up with goals for the following 12 months. The majority of people decide on starting a diet and working out. But if spending 30 minutes on a treadmill isn't your idea of a good time, why not go for scuba diving instead? It keeps you active, it helps relieve stress, and boosts your overall well-being! In this blog, we'll go over 5 new year's resolutions every scuba diver should consider making!
1. Learn a New Scuba Skill
As a scuba diver, you can never stop learning! You can always improve your diving techniques and learn new skills. For 2022, why not take a specialty course? Trying new experiences is an excellent way to challenge yourself! Not only will you become a better diver, but it'll help boost your overall confidence!
2. Find a New Dive Buddy
One of the greatest benefits of scuba diving is the chance to meet people and make new friends from all around the world. It's incredibly easy to stay stuck in your little circle and continue to go scuba diving with the same group of people. But this year, you can make it a goal to find a new dive buddy and meet more people. It'll allow you to learn new things and listen to other valuable experiences!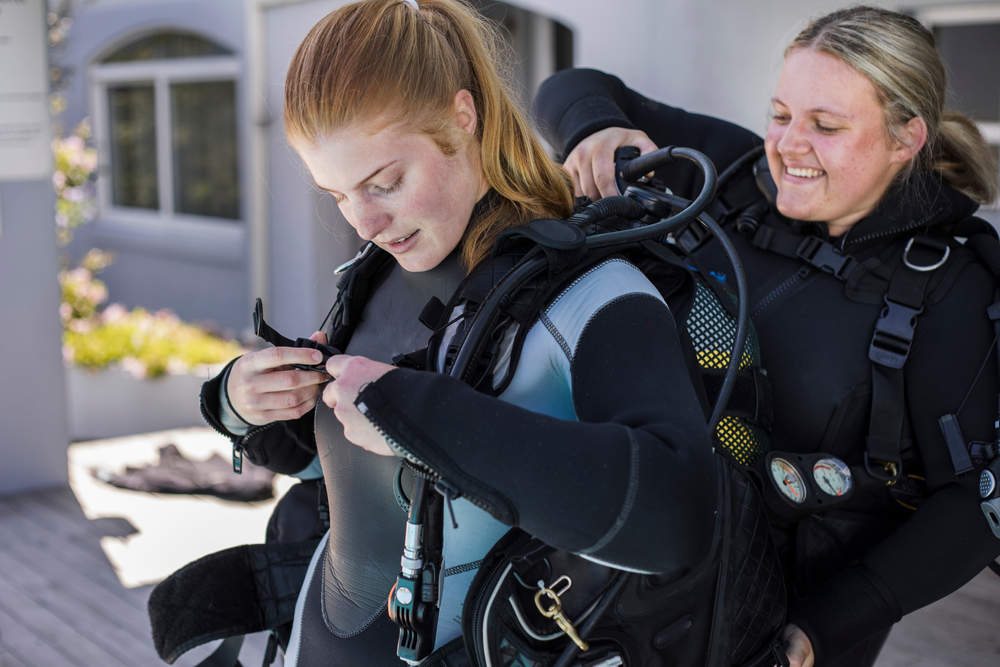 3. Try a New Dive Site
While your favorite diving site may be your go-to place for scuba diving, why not try diving in a new site? Have you been itching to visit a specific site in the last year? Make 2022 the year where you give it a try! Whether you want to travel to adventure thousands of miles away in tropical climates or want to give local diving sites you haven't tried out a shot; it's a great goal that every diver should have for 2022!
4. Volunteer in Ocean Clean Ups
You love the ocean, so make 2022 the year you decide to give back by cleaning our beloved oceans! The project AWARE movement focuses on fighting against seafloor debris. You can help the cause by volunteering and picking up trash, and removing debris from our oceans. 2022 is the perfect year to help your favorite dive site and local marine environment become free of debris and contribute to the largest global underwater database in the world.
5. Attend a Diving-related Function or Event
Meeting enthusiastic scuba divers like you is always fun! You can do so by attending a dive show or some kind of diving-related event that interests you! This is the perfect opportunity to learn more about your favorite hobby and meet new people along the way!
Go Scuba Diving with San Diego Scuba Guide
Whether you're a veteran scuba diver or a beginner who's discovering their newest passion, 2022 is the time to immerse yourself into scuba diving even further! We hope this list of new year's relations every scuba diver should consider making helps you make up your mind! Are you ready to start the year scuba diving? Book your scuba tour with San Diego Scuba Guide today by calling 1-858-397-8213 or clicking here.