Best Dive Sites in San Diego
San Diego is home to a great deal of mesmerizing beaches and world-famous attractions. However, did you know that it's also home to some extraordinary diving sites? If you want to experience the best that San Diego has to offer in regards to scuba diving, there are four places that you must visit. This blog will go over the four best dive sites in San Diego and why you cannot skip visiting them on your next scuba diving adventure.
Scuba Diving in San Diego
San Diego is California's largest city and the United States' 8th largest city, famous for its beaches and charming community. It is located 20 miles north of Tijuana, México, and is home to many world-famous attractions like natural reserves, museums, naval bases, music venues, and zoos. Along with its amazing weather and lively nightlife, it is one of the preferred places to visit by almost any traveler. While San Diego is known for those elements, it's also known for its nice diving sites. Whether it be kelp forests or underwater canyons and wrecks, they're so much to see! Besides the almost-guaranteed sights of the famous Garibaldi, divers can dive with sea lions, leopard sharks, and a great variety of crustaceans and nudibranchs.
The best visibility for diving is from July to January. The calmest sea takes place from August to October. Water temperatures range from 59 -72° F on the surface 50 – 56° F at depth. At the very minimum, divers will need: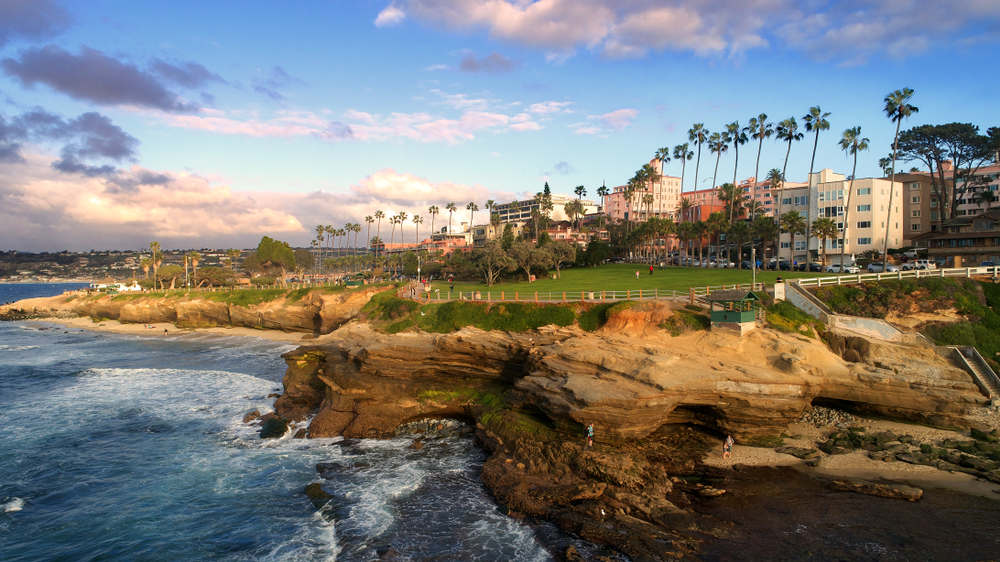 La Jolla Cove
Whether you're a local or a tourist, you surely must have heard of La Jolla Cove. If you're interested in seeing the famous kelp forests for yourself, then this is a MUST-VISIT diving spot. The site's entrance is located at the bottom of the bluff, just below two flights of stairs from the road towards a small beach. The best place to descend is near an implicitly meandering buoy, around 165 feet from the shore. The underwater scenery will amaze you. You'll be able to enjoy the sight of the world-famous kelp forest, glowing bright orange Garibaldi, and dozens of lobster congregations. What seems to be a moving rock might be an octopus! You'll always see something new underneath the diverse waters of La Jolla Cove.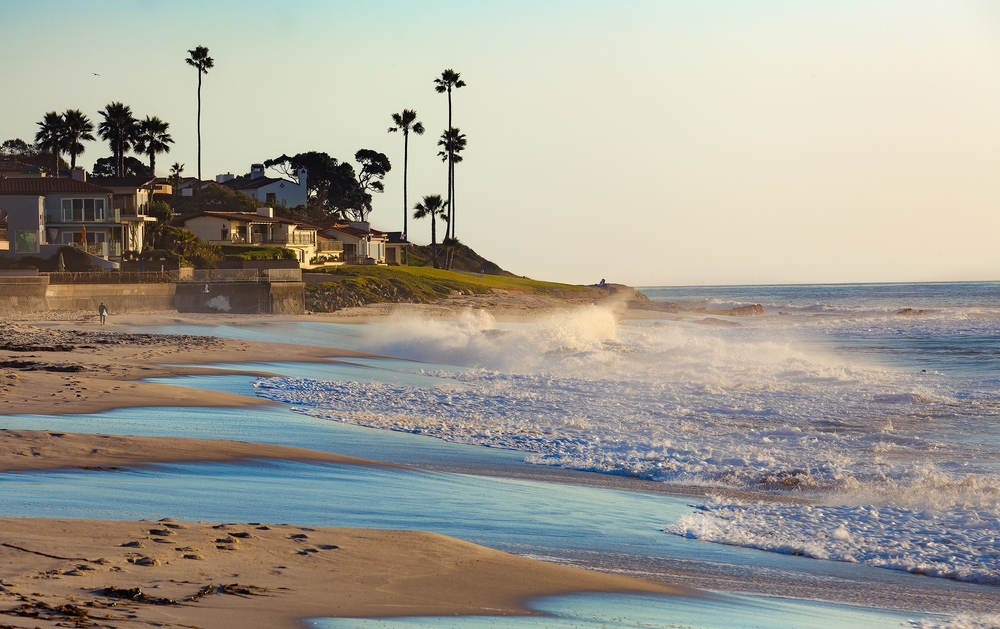 La Jolla Shores
North from downtown La Jolla, La Jolla Shores is also a trendy place for scuba diving in San Diego. Once you get in the water, you'll make your way through verdant forests of kelp and a beautiful underwater ecosystem. Here, you could find some incredible marine life, including rays, guitarfish, and even the giant California Sheephead. If you dive further, you may come across plethora starfish, kelp, corals, and a hot load of other creatures! We recommend looking out for angel sharks, guitarfish, and rays from late July to early September. You're highly likely to see dozens of female leopard sharks gather here for the summer to incubate their young.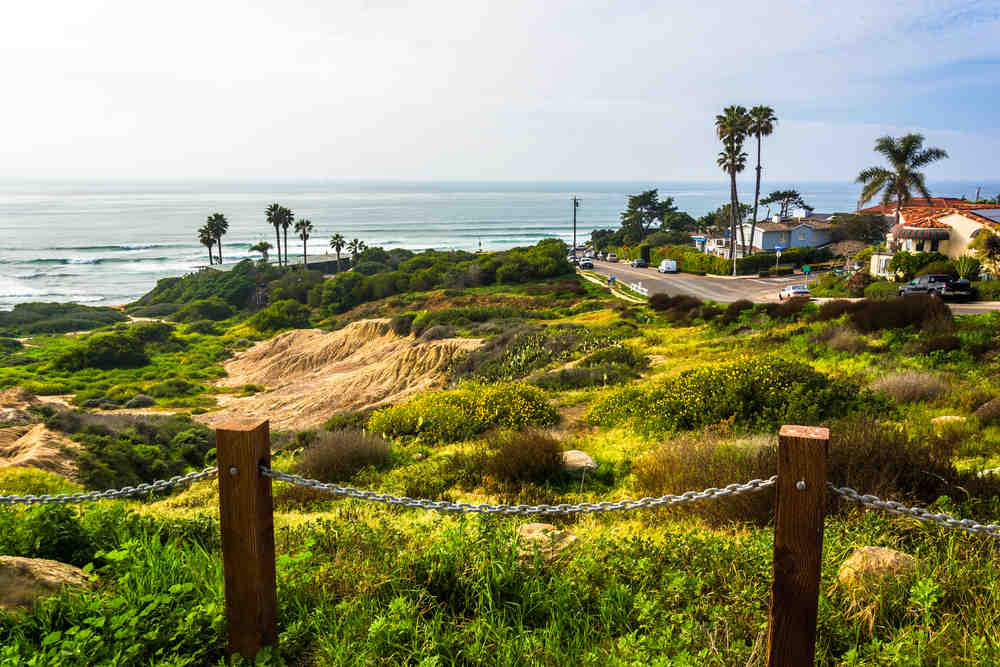 Point Loma
La Jolla lies precisely on the land that juts the Pacific, shielding its dive sites from the cold waters of the open ocean. Point Loma, on the other hand, does not get that protection. It has cold waters and ocean exposure, which means a wider range of marine life compared to the sites further north from it. The soaring kelp forest of Point Loma are home to a diverse group of sea life, including:
Bass
Treefish
Kelpfish
Garibaldi
Along the rocky seafloor, you'll find hidden sea creatures, including:
Crabs
Lobsters
Moray eels
Nudis
An array of tunicates, sponges, and gorgonians
Dives here usually start around 45 ft and bottom out at 120 ft.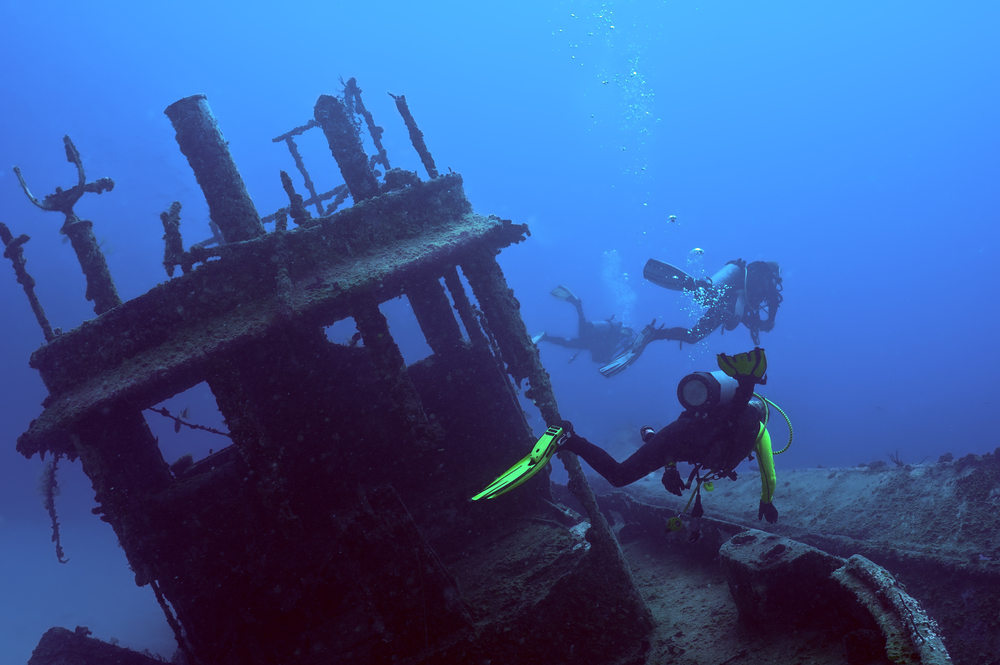 Wreck Alley
Located off the coast of Mission Bay, Wreck Alley is an artificial reef that is famous for its sunken ships and structures. While the reef features eight ships and other structures, the two most popular ones include:
The HCMS Yukon – A Canadian destroyer
The Ruby E – A 165-foot Coast Guard Cutter
Unexpected high seas sank the Yukon, leaving it 100 feet underwater. Visiting Wreck Alley isn't the ideal place for beginner wreck divers. However, this place has many entry and exit holes allowing for safe access for wreck-certified divers. If you decide to visit this place, we recommend watching your air and deco time as the average depth is 75 ft.
Diving With San Diego Scuba Guide
If you're looking for the best dive sites in San Diego, then you have to visit these four sites: La Jolla Cove, La Jolla Shores, Point Loma, & Wreck Alley. San Diego Scuba Guide only does scuba tours at La Jolla Coves and La Jolla Shores. If you want to go to Point Loma or Wreck Alley, you'll have to hire a dive boat. Our certified divers are here to ensure you get the safest, most enjoyable diving experience in San Diego! Give us a call at 1-858-397-8213 or click here to book your scuba tour!